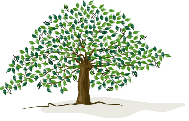 ®

Getting Started
Multiple Income Streams
Affiliate Programs
Ezine Advertising & Publishing
Promote Your Site!
Marketing Chronicles
Wisdom Street Market

Freebies & Trial Offers
Create Digital Postcards
Pick Up Digital Postcards
On-Line Games
Sweepstakes & Contests

Search Engines & Forms
Government Directory
News & Current Events
The 7am World News

This Same Jesus...
Bible Search
Contemporary MIDI
Traditional Worship MIDI
Bible Archaeology
Ministries/Links
Products & Services

Personal Development
Quotes
Classifieds
Kid's World
Wisdom Financial
Archaeology
Astronomy

Classical MIDI
Literature


Soon to come

The Wisdom Tree
The mind is not a vessel to be filled,
but a fire to be kindled.
--Plutarch

Welcome to The Wisdom Tree Network


Our lives are complex, they consist of the interplay between many facets. These facets are made up of work or career, family, spiritual beliefs, social acceptance, personal development, and enjoyment and leisure. When one facet is neglected, the others suffer.


Sigmund Freud stated:


"Just as the cautious businessman avoids investing
all his capital in one concern, so wisdom would
probably admonish us also not to anticipate all
our happiness from one quarter alone."


This network of pages brings resources from many quarters together. Since the network is so large, it would be a good idea to bookmark this site now.